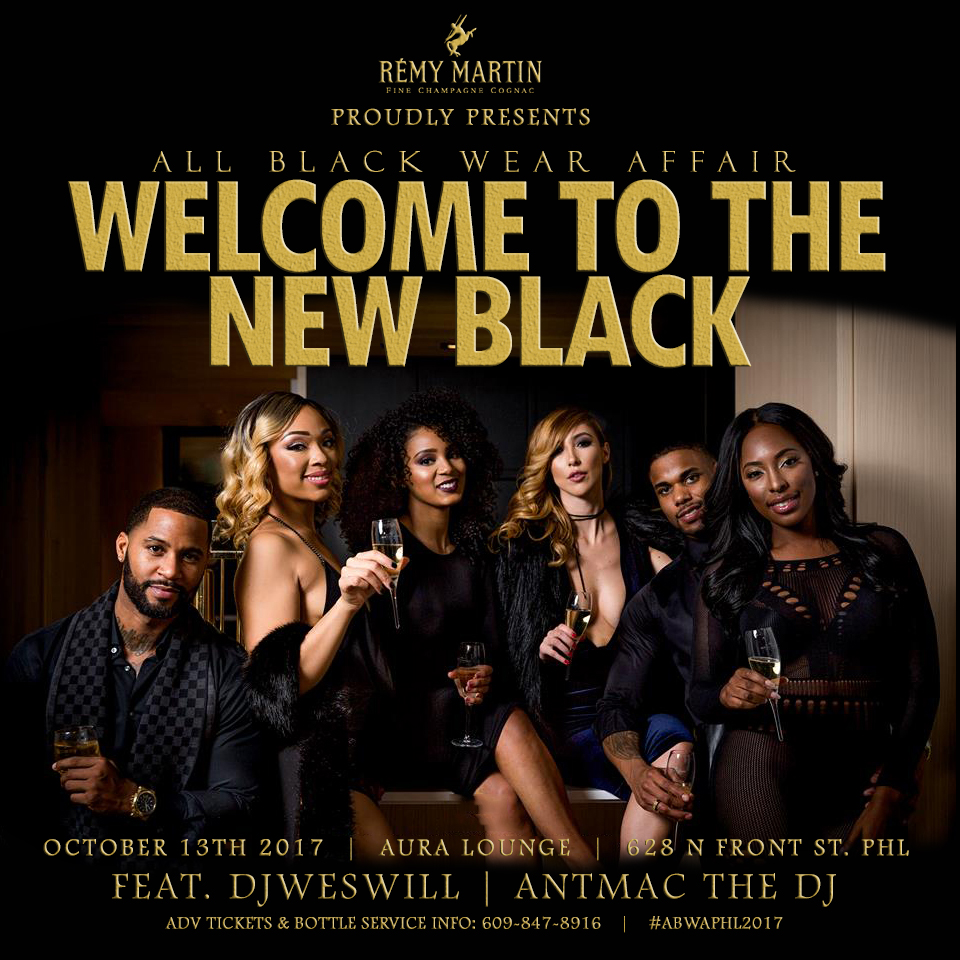 VIP Guestlist w. Open Bar w. RSVP to this page. Early Arrival Suggested If You Would Like Open Bar 10pm – 11pm.
⬛◾▪️

#AllBlackWearAffairPHL2017

▪️◾⬛
FOR THE MAN IN CHARGE OF HIS OWN APPEARANCE!
.
FOR THE WOMAN WHO EXPERIMENTS WITH SELF-EXPRESSION!
.
REMY MARTIN & @_DOPEeventz_ PROUDLY PRESENTS THE LIFESTYLE EVENT OF THE YEAR! ⚫⚫⚫
ALL BLACK WEAR AFFAIR PHILADELPHIA 2017
⚫WELCOME TO THE NEW BLACK⚫
JOIN US ON FRI OCT 13TH AS WE TAKE IT BACK TO THE BOLD BASICS. AURA LOUNGE IS WHERE THE MAGIC WILL HAPPEN!
FEAT. CIROCBOY "DJWESWILL"
FOOD PROVIDED BY: COCO'S CHICKEN & WAFFLES
OPEN BAR FROM 10PM -11PM
VIP BOTTLE SERVICE:
TAKE PLEASURE IN THE PRIVACY OF YOUR SURROUNDINGS – FOR VIP BOOTH RESERVATIONS TEXT MESSAGE OR CALL @ 609.847.8916 OR EMAIL DOPEEVENTZ215@GMAIL.COM
BOOTHS CAN BE SECURED AT A 1 BOTTLE MINIMUM PURCHASE PENDING AVAILABILITY.
EVENT PAGE: https://www.facebook.com/events/902775579869665/